Ad-based subscription plan is now on Netflix!
Global-giant streaming service, NETFLIX, was just announced that "Basic with Ads" plan will be launch next month! TUDUM!!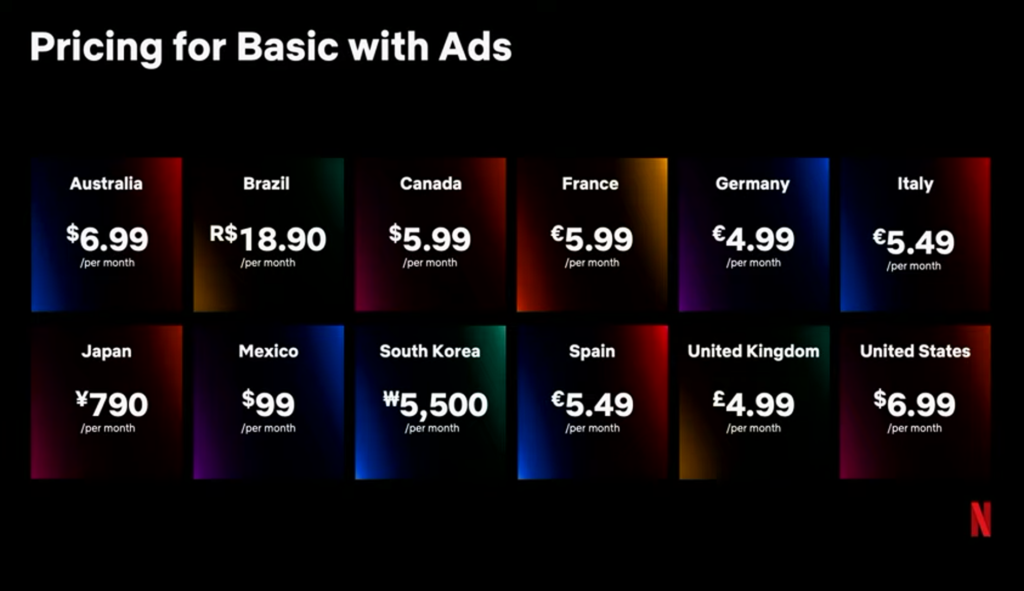 MANILA, PHILIPPINES – Back in April 2022, Netflix (NFLX), which is known for its "unlimited, ad-free video" prepaid streaming service, decided to create a new "plan" to increase the number of their subscribers, and accommodate what existing subscribers wanted to have at the same time: a cheaper plan. Now, they were able to make it into a reality!
On Thursday, October 13, Greg Peters, Netflix's Chief Operating Officer and Chief Product Officer announced, via Zoom Press Call, the roll-out of the "Basic with Ads" subscription plan.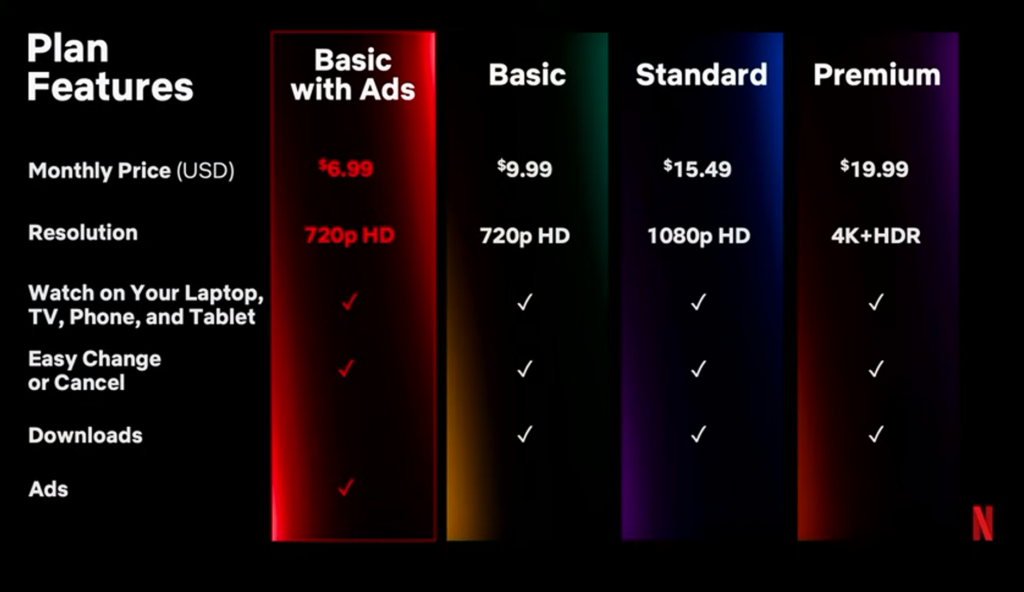 BASIC WITH ADS PLAN: PROS and CONS
Basic with Ads plan is the newest and "first" ad-based subscription plan by Netflix which allows the subscribers to enjoy movies and TV shows at a "lower price". They can also stream Netflix in HD video quality (up to 720p). By having this plan, ads will be shown before (known as pre-roll) and during (known as mid-roll) most of the shows. The ads will be, at least 15 to 30 seconds in length.
However, the subscriber can only use one supported device at a time. In addition, the Basic with Ads plan will provide the subscriber with a "limited" number of titles within the Netflix library, as some shows and movies will not be available due to licensing restrictions. No downloads for offline viewing, too.
ARE WE INCLUDED?
While the Philippines won't experience the new subscription plan yet, at least for now, here is the list of countries where Netflix's "Basic with Ads" plan will start to roll and the launch dates: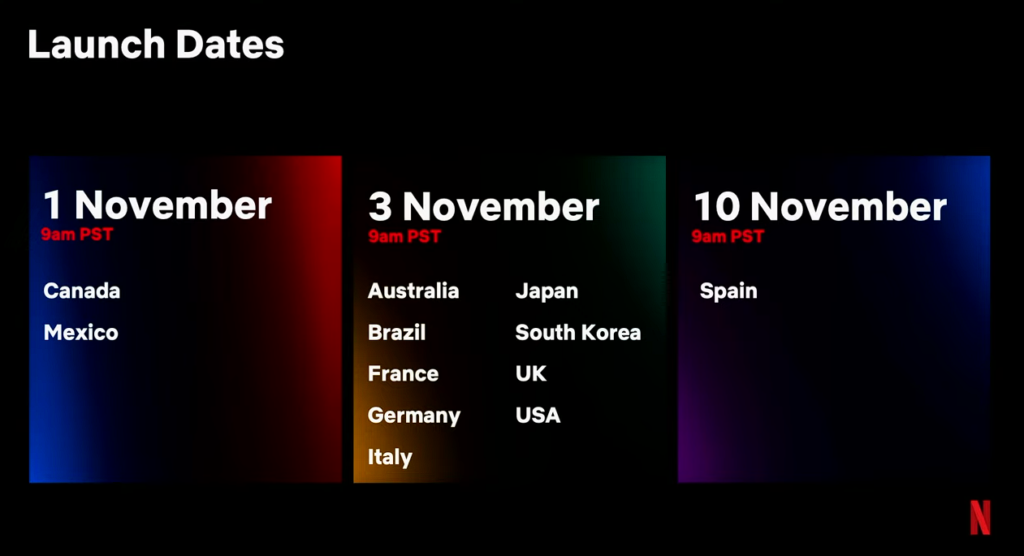 Existing subscribers within the listed countries can visit their Netflix Account Page to proceed with changing their existing plan. A set of instructions is also available on their Help Center.
Here is the actual Press Conference from Netflix: